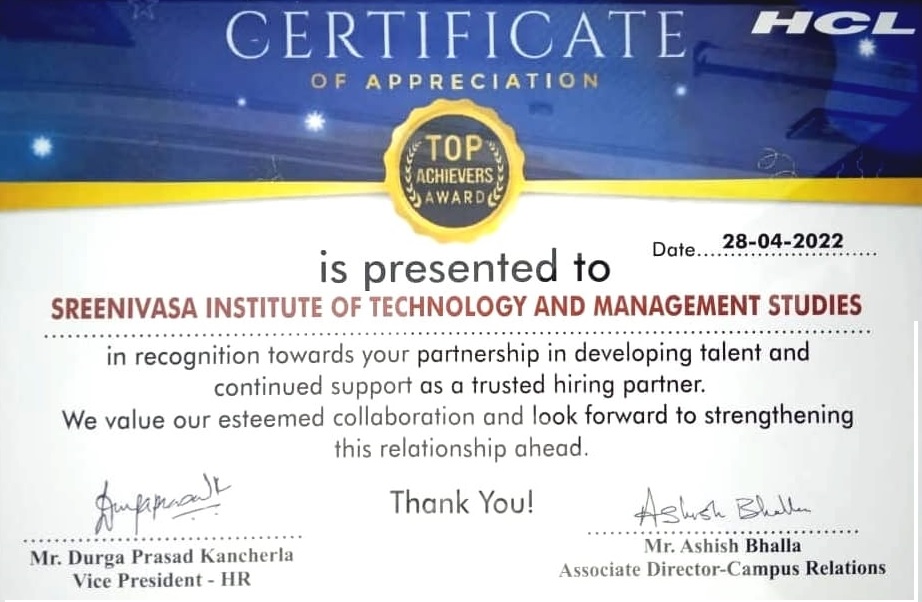 At SITAMS, we always believe in equipping our students with the right talent and personality to face the industry requirements. Our focus on placement centers on creating new approaches to attract the best from the industry to our campus.
At SITAMS, Placement time is not a mere annual ritual; it is a time for showcasing the very best in our young engineers to the industrial world. The Placement & Training Cell functions with the primary aim of placing students in top-notch companies even before they have completed their courses. The Placement & Training cell goes all out to train the students to meet the high industry expectations.
Placement training plays a major role in shaping up the career goals of students. It is the dream of every engineering student to get placed in a top organization visiting their campus for recruitment. Keeping this key aspect into consideration, it is realized that training is important for engineering students to enhance their employability skills and achieve good placement in various Industries.
At present, the competition for employment is increasing every day and placement has become a challenging task. Training of students and equipping them with life skills has become an important responsibility of the institution. Along with technical expertise, development of a holistic personality is also necessary. To meet out these requirements, a fully fledged training cell is operating in our college to enhance the capabilities of engineering graduates on par with the industry standards.